What happens when life insurance benefits aren't claimed? Mike Mosser tells you the truth
Following a series of investigations into the insurance industry across multiple states, the results revealed that life insurance companies are holding large amounts in unpaid policies on their books. And it's likely that in many cases, the beneficiaries are unaware of their potential payout.
According to Florida's insurance commissioner, Kevin McCarthy, the total figure of those unclaimed payouts checks in at somewhere "north of $1 billion."
Experts say there are several reasons for this state of affairs. The main culprit being that many people are not even aware that a family member had a policy. Records are lost, memories fade and sometimes when a policyholder passes away, their descendants might not know where their relative's financial records were located.
"It's ironic even though a lot of people have life insurance to protect their loved ones they feel like their financial affairs are none of their loved one's business while they're alive," says Carolyn Atkinson, West Virginia's deputy director for unclaimed property and president of the National Association of Unclaimed Property Administrators. "I've noticed a discrepancy between getting life insurance and telling people you have it."
As it stands under current laws and industry standards, the responsibility falls on beneficiaries to inform a life insurance company when policyholder has passed away – and file a claim.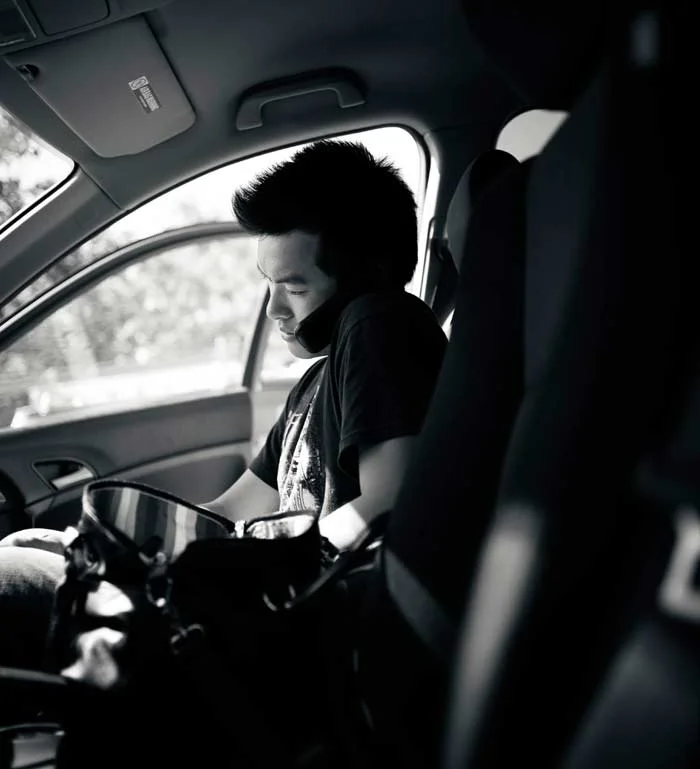 First, that's unlikely to happen if the beneficiary doesn't know a policy exists. Second, it can be difficult for a family member to obtain the necessary information without the actual policy in hand.
Brendan Bridgeland, staff attorney and director at the Center for Insurance Research, says the problem has largely occurred because the insurance industry has failed to keep up with changes in technology.
"The prior system which is being dealt with – and probably going to be changed – is old-fashioned and archaic, like many things in the insurance industry. The system has always relied on beneficiaries filing claims," Bridgeland says. "Long ago there weren't tools for insurers to determine when one of their insureds may have died."
Even if the policyholder's descendants know the policy exists, they may not be able to find the insurance company. Many life insurance companies have merged or changed their names, so the company may appear to no longer exist.
So How Do You Find Out if a Policy is Being Held?
As with most dormant savings accounts and other funds, life insurance proceeds are supposed to be turned over to the unclaimed property office within each state. That's if the account has been inactive and no contact with the owner has been made for a set period of time. While the laws vary by state as to when this should occur, three years is a general average.
The NAUPA operates a free searchable website which includes information compiled by unclaimed property administrators in 40 states. The site's database includes unclaimed life insurance funds as well as savings, checking accounts and the like. The NAUPA website also includes links to the unclaimed property offices in all 50 states. Should and individual have moved during their lifetime, the state which holds their unclaimed property likely depends on the last known address an insurance company had for that policyholder.
Less Than Zero
If you're a beneficiary, you might be one of the significant number of people who are owed money. There are many unclaimed life insurance benefits because they never make it to state offices. It could be because the account was drawn down to zero.
Under federal law, if a life insurance policyholder misses a payment, the insurance company will cover that payment by drawing against the cash value of the policy. This protects the insured from losing their entire policy if they happen to miss one or two payments. Yet, if a policyholder dies, and the insurance company is unaware of this, the company may continue paying itself the premiums from the cash value of the policy.
When the policy runs out of money, it's canceled by the company and never turned over to the state because there's nothing left. This makes it hard for beneficiaries to discover if the policy ever existed. Jacob Roper, spokesman for the California comptroller's office, says this is what prompted the state's comptroller and insurance commissioner to launch an investigation into 21 insurance companies.
They found that large insurance companies were turning over very small amounts of unclaimed property compared to the size of each company.
"You'd have companies that pay out millions of dollars or hundreds of millions of dollars in benefits a year reporting a few thousand dollars in unclaimed property, which is awfully low for the size of the industry," Roper says.
Several other states have joined in California's efforts. In an April 2011 settlement with John Hancock, the company agreed to restore the full value of more than 6,400 life insurance accounts. They also agreed to create a means of identifying deceased policyholders and notifying their beneficiaries.
Prudential settled a similar case with these states in January 2012 involving more than 1,000 accounts whose policyholders had been dead for more than 15 years. Prudential agreed to restore the full value of these accounts, pay interest to the beneficiaries and work with the state to connect beneficiaries with millions of dollars in death benefits. The company has also launched a policy locator service (see sidebar).
"The purpose of the federal law that allows them to draw down the value is so that if a person is still living and misses a payment here or there they don't lose their entire life insurance policy because of a single missed payment," Roper says. "The purpose of the law is not to draw down the value of the account to the point where it's nothing by the time the beneficiaries get around to it."
Even if a policy hasn't been drawn down, if a claim isn't filed it could take years for the proceeds to be turned over to a state unclaimed property office. In West Virginia, for example, Atkinson says life insurance benefits would be turned over to the state three years after the insurance company learned that the owner died, if no one filed a claim.
If the insurance company is unaware of a policyholder's death, then the proceeds would be turned over to the state three years after the limiting age of the policy. This age varies by state but is generally around what would've been the policyholder's 100th birthday.
"What that means is if someone passes away at age 88, it will be 23 years before it shows up on the state abandoned property fund and at that point family members may have almost certainly stopped looking," Bridgeland says.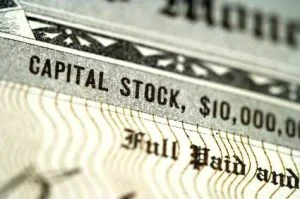 One avenue for finding a missing policy could lie with the fact that so many life insurance companies demutualized, starting in the late 1990s. When a company demutualizes it issues stock to its owners and, in the case of a life insurance company, anyone with a policy should receive shares of stock as well.
Bridgeland says those shares have a financial value that can be claimed immediately, even if a policyholder is still alive. They're also a way to track down a missing policy.
Unlike a life insurance policy, which can sit on a company's books for years if no one files a claim, stock is treated like any other asset and turned over to a state unclaimed property office if its' been dormant or unclaimed for a certain number of years.
"A lot of these large mutual insurance companies had a lot of small policies that were never claimed. You're not just looking at it as a face benefit, you should also look at it as if there is a demutualization payment available," Bridgeland says. "Even if you're dead and they're not aware that you're dead, if they think you're still alive you'll still get that demutualization check."
By searching through state unclaimed property records, Bridgeland says he located the life insurance policy of a friend whose parents took out a policy on their son but never told him about it. Not only did Bridgeland's research uncover a $3,000 policy, his friend received $8,000 worth of insurance company stock.
[callout title=Resources for finding a lost life insurance policy] The National Association of Unclaimed Property Administrators runs an online database with unclaimed property information from 40 states. Searches are free. It also has links to the unclaimed property offices of all 50 states: click here. Additional information on unclaimed property can be found at NAUPA's own web site: click here.
Met Life, one of the nation's largest life insurers, provides a policy finder service: click here.
Prudential, another top insurer, also offers a policy finder service at 1-800-778-2255. More information is available on its website: click here.
Insurance regulators in Louisiana, Missouri and Ohio offers help locating policies that were purchased in their respective states.Ohio: click here.
Missouri: click here.
Louisiana: click here.
MK Consulting Inc. has an unclaimed property page that lists the largest life insurance companies that have demutualized, or gone public. Those that would've paid out stock to their policyholders, provide a valuable asset list that can be used as a means of tracking down a policy via any unclaimed stock that was transferred to a state's unclaimed property office. The list of companies is available here: click here.
Life insurance advisor Glen S. Daily provides information on a long list of life insurance companies that have demutualized and changed their names: click here.
The Center for Insurance Research, a consumer advocacy organization, has a large database on life insurance mergers, acquisitions and name changes. It plans to make the list available online by this summer: click here.
MIB Group, an industry membership corporation, offers a $75 locator service that provides information on life insurance applications that can be used to track down a policy. Data is limited to policies issued after 1996 and its success rate is 30 percent: click here.[/callout]
Other Avenues
The difficulty in tracking down old life insurance policies is evidenced by the fact that the insurance commissioners of just three states are known to offer services that help beneficiaries search for old policies. (see sidebar) If a potential beneficiary contacts one of these offices, the commissioner contacts several insurance companies and asks them to search their records for a policyholder's name.
Bridgeland says their success rate is not very high, partly because a policyholder could pass away in a different state from where they bought the policy—which makes it difficult for the commissioner to know which companies to check with. He says many older and smaller policies are still kept on paper and have never been digitized, which makes them hard for the companies themselves to locate. The MIB Group, a membership corporation owned by approximately 470 U.S. and Canadian insurance companies, offers a policy locator service where for $75 it will search its records for life insurance applications that may help beneficiaries track down a policy. MIB's website says this service has a response rate of nearly 30 percent.
Its database is limited to policies issued after 1996 and may not include smaller policies that were too small for a company to underwrite.
The Legislative Response
Since 1980, insurance companies have had access to the Social Security Administration's Death Master File and have used it to keep track of those who passed away and should no longer receive annuity payments—yet they've not done this with life insurance policies. The SSA compiles the list through reports from a variety of sources including the states and various federal agencies.
"I think it's a case of the law not keeping up with technology because when the insurance laws were drafted there was no such thing as a Social Security death index so there was no master way to determine if someone was alive or not," Atkinson says. "The law has not caught up to recognize that there is a way to determine whether people are alive or not."
That's subject to change, in November 2011, the National Conference of Insurance Legislators drafted model legislation, to be enacted by individual states, that would require insurance companies to use the DMF to keep track of their life insurance policies the same way they do with annuities.
Kentucky State Rep. Robert Damron, a former NCOIL president who spearheaded the effort, says life insurance companies would have to compare their policies with the DMF on a quarterly basis.
If a match were found, the company would have 90 days to determine if it was valid and notify the beneficiaries. Information provided by the DMF might be less helpful than it used to be in the past, as the SSA announced in November 2011 that it would no longer make information it received from the states available to the public.
In 2010, the SSA shared approximately 2.8 million death records which it expects will drop by approximately 1 million as a result of the change. The agency's historical DMF contains 89 million records, which will be decreased by approximately4.2 million records. The SSA gave no explanation for this change and did not respond to requests for more information.
Damron and others say the change was probably out of concerns of potential misuse or fraud, although they hope the SSA will change its mind and make an exemption for legitimate uses—such as insurance companies keeping track of policyholders. Even if this database is not available, Damron says the legislation would require companies to keep track of life insurance policies by using whatever methods they use to monitor their annuities. He introduced a version of the NCOIL legislation in Kentucky and expects it to become law.
"The insurance companies are going to have to come up with something to run their in-force annuities by and we all know that's going to happen and so that's why the language is flexible enough. If they have another form of data that they're using to run these matches they have to use that for their in-force life insurance as well," Damron says. "Some of the insurance companies have told me that they have developed their own databases that they use in the annuity process that is equal to or better than the Death Master File."
The American Council of Life Insurers, an industry trade group, says its members are still reviewing the NCOIL proposal but otherwise had no response.