There was a time when most of the potential hazards we all faced were considered routine and covered by a standard
life insurance policy. All that changed on September 11, 2001.
Losses that resulted from the destruction of the World Trade Center in New York City and other surrounding buildings reached nearly $31.6 billion in commercial liability and group life insurance claims, according to the Insurance Information Institute.
Would your insurance policy cover an unusual risk such as terrorism? It depends on a number of factors, insurance experts say.
Looking ahead, experts agree that the threat of biological or nuclear attacks somewhere in the world is not going to diminish. How then can homeowners best protect their property in the event of a terrorist attack?
Although terrorism is not specifically referenced in homeowners' policies, a typical policy does cover the owner for damage due to explosion, fire or smoke which could be the result of a terrorist attack.
"Acts of war and nuclear, biological, chemical and radiological attacks are typically excluded because these events are fundamentally uninsurable due to the nature of the risk," said Claire Wilkinson, Vice-President Global Issues, Insurance Information Institute in New York, NY.
Condominium or co-op owner policies also provide coverage for damage to personal possessions resulting from acts of terrorism. However, damage to common areas like the roof, basement, elevator and boiler would only be covered if the property management company or association purchased terrorism coverage.
Auto insurance policies will cover a car that is damaged or destroyed in a terrorist attack provided the policyholder has purchased "comprehensive" coverage. A person who has liability coverage only is not covered in the event his or her car is damaged or destroyed as a result of a terrorist attack.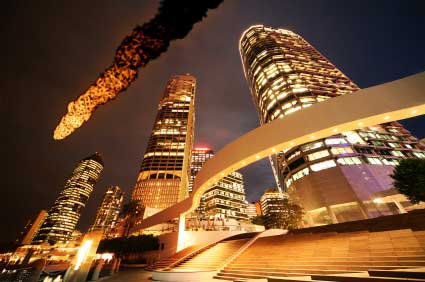 Here are a number of tips you should look for when trying to determine if your insurance policy covers acts of terrorism, according to the International Risk Management Institute, Inc. (IRMI).
• Compare definitions of terrorism used by insurance providers. Check policies for a general definition that provides a comprehensive claims process.
• Few providers can protect against dangerous behavior by individuals. Review a homeowner policy for protection against damages caused by people or machines. These provisions could be used to protect against some damages caused by terrorist acts.
• The quality of a home's construction can also play an important role. If a contractor or builder can certify the quality of his work meets certain standards, then a letter detailing the building materials, construction techniques, and photographs of the completed house can help an insurance company gauge a structure's susceptibility to a terrorist attack.
• Ask providers for information about financial thresholds for terrorist insurance claims. Insurance companies establish limits for individual incidents and the number of payouts over the life of a policy.
• Find a provider that specializes in risk management and terrorist insurance. Some providers with international holdings can protect a consumer's business interests without super-expensive premiums.
• When reviewing materials from an insurance company, check for the specific definitions of terrorism and coverage. A provider that claims to protect a home or business against biological and chemical attacks should spell these protections out. What is excluded in the event a home or car is destroyed in an attack?
It is difficult to think about the extraordinary hazards facing this country and the world. But comprehensive coverage designed to protect homes and property is critical to managing risk and moving ahead.